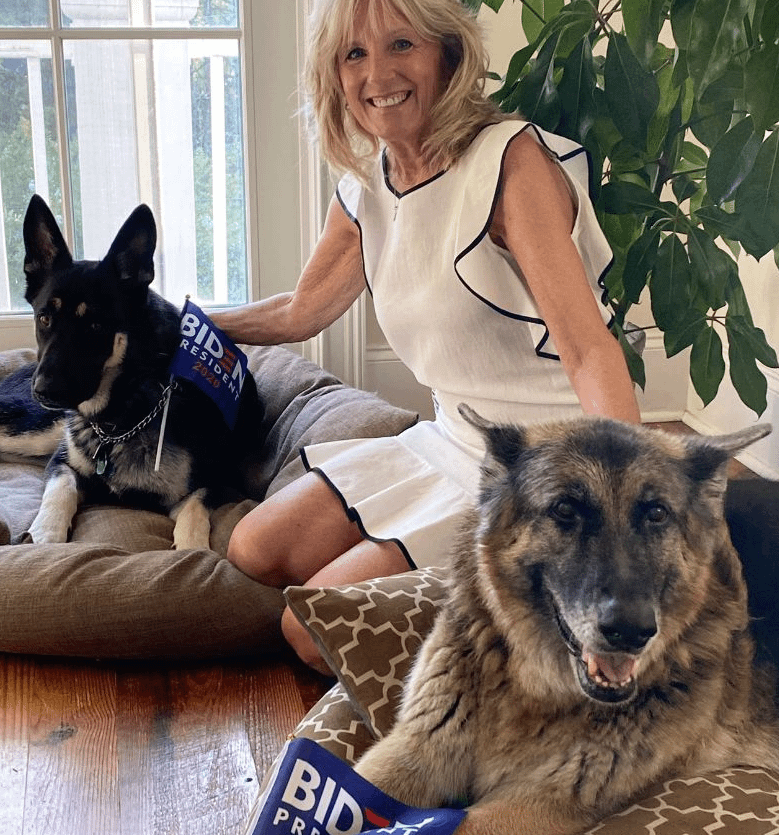 Who let the Dogs [Back] In?
Jill and Joe Biden, that's who
By Evan Redmon
---
Breaking norms is all fine and good, but some norms ought to remain unassailable. A select few traditions are too universally loved by too many people to be reliably messed with. Dogs in the White House is a good example.
There ought to be at least some kind of pet in the prez palace – our relationship with animals is a living classroom on how to be human. Unconditional love for all God's creatures is a blissfully non-partisan issue.
It was disturbing, then, to see the 45th president refuse to keep up this tradition. Humanity's bond between man and man's best friend was too good for 2020, apparently.
For perspective, Teddy Roosevelt had 16 different pets call the White House home, including:
Seven dogs and two cats
A pig named Maude
A badger named Josiah
And a one-legged rooster named Fierce
Thankfully, fuzzy days are here again.
The Biden Dogs: Champ and Major
Literally every single White House resident throughout history since Andrew Johnson (a very 45-ish kind of guy who nevertheless fed mice in his bedroom) has had at least one pet. So what's the deal with this last guy?
Somewhat shockingly – but then again not – he openly hates dogs.
In fact, the only relationship with animals that the previous administration appeared to have was to (1) pay large sums of money to talented hunters who would set up a kill scenario of child-like ease, and then (2) allow the boys to strike poses of comical machismo before they dismembered endangered species.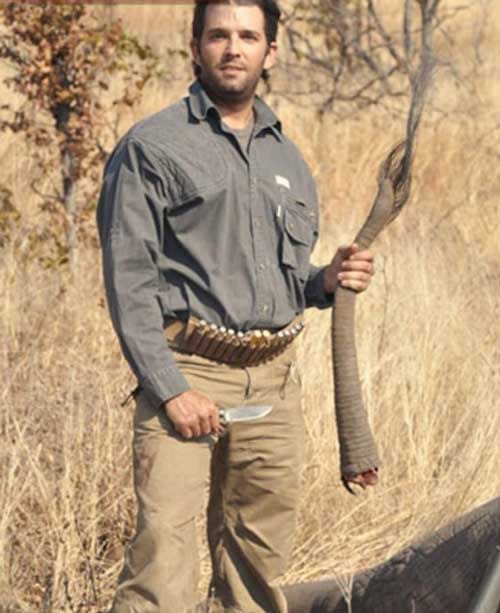 We wish this was photoshopped
As we collectively take a deep breath and tiptoe towards decency, we look to our president for our cultural cues. Two dogs. One to play with the other so they don't get bored.
This is a concept everyone can appreciate. Especially in a pandemic.
The Biden's dogs, Champ and Major, have already made presidential history. Champ is undoubtedly the first dog in history to put his human in a walking boot during the presidential transitional phase, which of course went incredibly smoothly.
So what can we expect from the FDOTUS?
The Journeys of the Biden Dogs
Major Biden is the upstart, the ankle biter, the leash chewer. He will be the first shelter dog in history (!) to call the White House home. Hard to believe but true, according to Stephanie Shain, COO for Humane Rescue Alliance.
"Why not a rescue?" Stephanie declared. In other words, having a rescue dog in the White House is kind of amazing, but should it be?
"Why not a shelter? There remains a lot of misconceptions about animals in shelters still today, and the biggest hurdle animals in shelters face is getting people in front of them," Shain continued.
Champ, on the other hand, is old school. Mister fancypants was a breeder's pup, and Joe Biden loves German Sherpards. When it was time for a new loving companion. Animal rights advocates took the Biden's to task somewhat on their choice, and the they listened. A foster pup made it's way into their house, and then their hearts, and is now the Major of the House.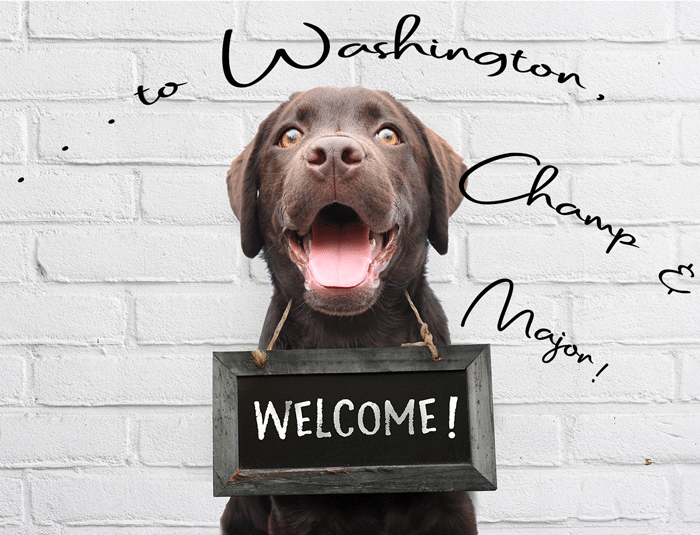 Why not a rescue? "Why not a shelter? There [are] a lot of misconceptions about animals in shelters…"
President Biden and Vice President-elect Harris are pet people, as you might imagine. Harris was heavily involved in pairing shelter dogs with wounded vets via the HEART Act, for example.
Joe Biden has a big agenda, and he's kinda busy right now. But improving the treatment of dogs and cats in breeding circles is sorely needed. Preventing animals from being raised solely as food, and protecting horses from abuse, are all on the Biden docket.
Whatever the case, better days for our furry friends are surely coming.
We at PuppyLove believe in shelter adoptions – the owner has a scrappy little rescue named Roscoe that has settled into domestic life just as easily as the purebred Champ has in the Lincoln bedroom.
If you live in the Washington, DC area and need care for any type of pet under the sun, contact us today for a free in-home consultation. The owner of the company will personally meet your companion and set up the most personalized pet care available in Washington. DC.