Dog walking on the National Mall in DC is a true pleasure.

Of course, local DC residents often do go dog walking near the monuments. And why wouldn't they? The massive, continuously connected area of the National Mall and surrounding monuments have almost everything a dog owner could want – with a few things to know before you go.

Before we go further, a suggestion: dog owners planning to visit Washington, DC from across our great land to "do that whole tourist thing" might be on the fence about dog boarding in DC, or back home, while they visit the monuments. After all, dogs are not allowed in museums, service dogs excepted.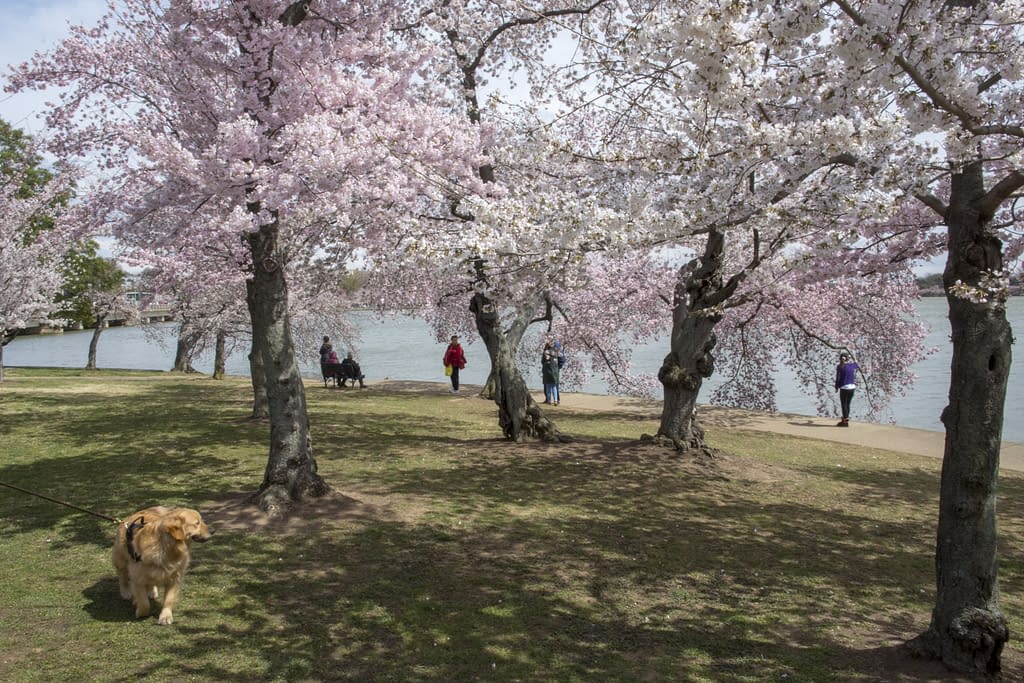 However, if you have the chance (road trip!) take Stella or Hunter dog walking on the National Mall no matter where you hail from. The pups thank you with a million tail wags, and there is plenty of pet care in the DC area should you need it. Now to the meat on the bone.

Rules for Dog walking on the National Mall

Technically, the National Mall is a National Park, and just like Yellowstone, the area is under US Park Service care, with Park Rangers and everything. Yet, it's also nothing like any other National Park.

The obvious difference is that this NP sits at the epicenter of a vibrant metropolis, even though it can feel a million miles away. Other times, you might be crossing a busy street to get from one monument to the next, but you're still on park property.

Naturally, the rules are the same as most other national parks. Pets must be leashed and kept outside any museum or Smithsonian building. However, there are several memorials and related areas where leashed pets are welcome. These include:
The Franklin Delano Roosevelt Memorial
The Cherry Blossoms
Most of the area surrounding the Jefferson Memorial
The Constitution Gardens (a quiet must-see)
Both green areas on either side of the Lincoln Memorial reflecting pool (certain small areas are restricted here)
Anywhere on the massive fields stretching from the Washington Monument to the Capitol Building, provided there is no event, or the area is not closed for repairs.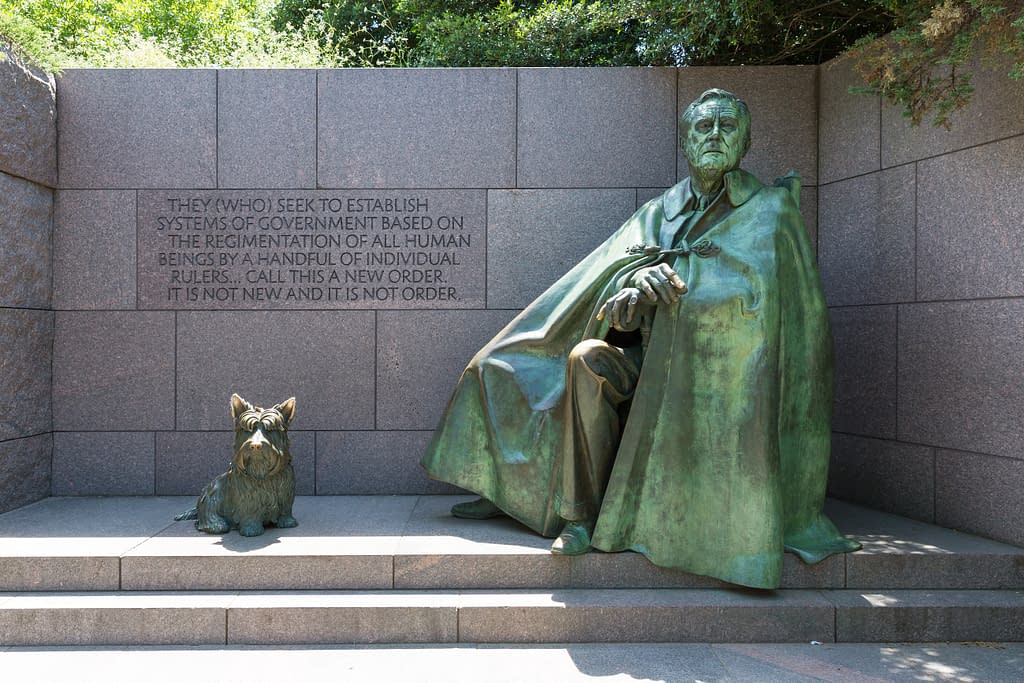 Dog walking near the Washington Monument is also acceptable, but keep in mind that this is a secure area and some areas might not be open to pets.
No matter where you are, dogs are basically allowed unless otherwise designated by signs, and the rules in general are relaxed a bit versus other NPs, as there is no wildlife – save migrating birds – that the dogs could threaten.

Where is dog walking not allowed?

Certain places are obviously off limits as previously mentioned, such as inside buildings and other biped-only places (sorry Mister Fuzzyface). Some monuments require visitors to walk along ADA-approved outdoor pathways that are somewhat narrow and roped-off. Dogs would create chaos here during crowded times.

There are a few places where it's possible to miss the NO DOGS signs, such as:
The Vietnam War Memorial
The Korean War Memorial

The Hirschhorn Sculpture Garden

(guards patrol area regularly so don't try it even though you'll SO want to)

There are some other areas here and there – common sense and sign reading wins the day when in doubt.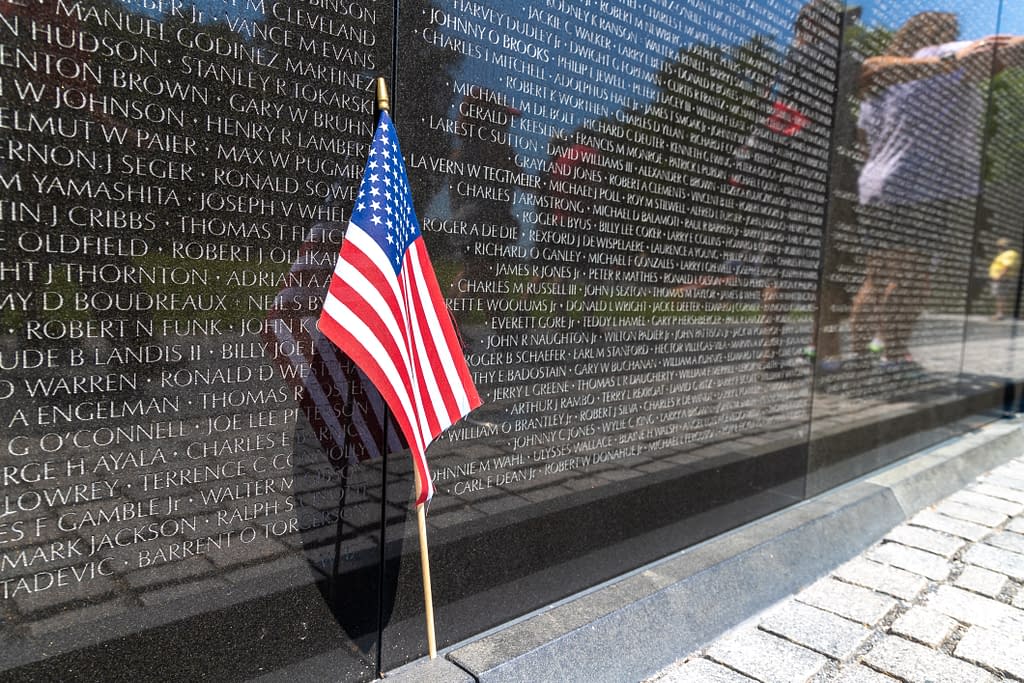 Is any off-leash dog walking on the National Mall permissible?

Technically, no – regular NPS rules apply everywhere. Dog walking on the mall is a leash-only deal. But as mentioned, things are much more lax here than at other parks. It's not encouraged of course, but dogs are regularly seen off-leash without the pup-police stopping it. It's most commonly seen along the big grass fields between the Washington Monument and the Capitol Building.

However, if you do take your dog off the leash, it would be wise to engage your dog in some activity such as frisbee tossing. Dogs wandering about randomly? Bad optics.
Additionally, demonstrating immediate verbal control over dogs tends to relax people. We officially condone no such tomfoolery here at PuppyLove Pet Sitters.

It's should come as no surprise that dogs are not allowed in any of the several human-built water features dotting the Mall. Truthfully, you wouldn't want your best friend swimming in that stuff. These pools are usually in top notch condition; occasionally, these artificial ponds become stagnant, algae-covered goose-poop graveyards. But it is always a beautiful sight.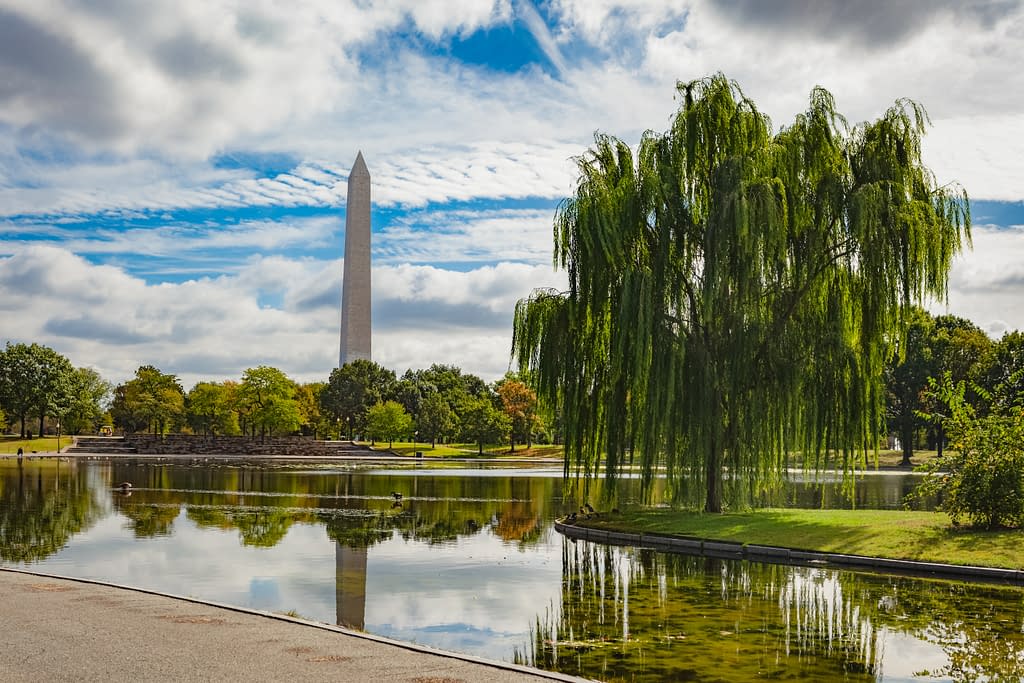 Whatever you do, do NOT let your dog swim in the Potomac River. The River is actually pretty clean now, but it has a polluted past and – officially – remains too polluted for swimming and fishing. Locals having been fishing this area for years nonetheless.
More importantly, the Potomac has a vicious undertow that is invisible from the surface. People and dogs drown in this general area almost every year, unfortunately, fooled by the river's calm appearance.

Here are a few commonly-visited areas where river access is easy and potentially dangerous:
Just south of the Jefferson Memorial, near the Park Service HQ and golf course
On the Rock Creek Trail towards the Kennedy Center
South of the FDR Memorial along the row of softball fields

The great news is that these areas are very few and far between. Nearly every single square inch of the National Mall is completely safe for pets.

So don't leave Paloma at home! Take her dog walking near the monuments and add that special someone to your "trip to DC" photo album.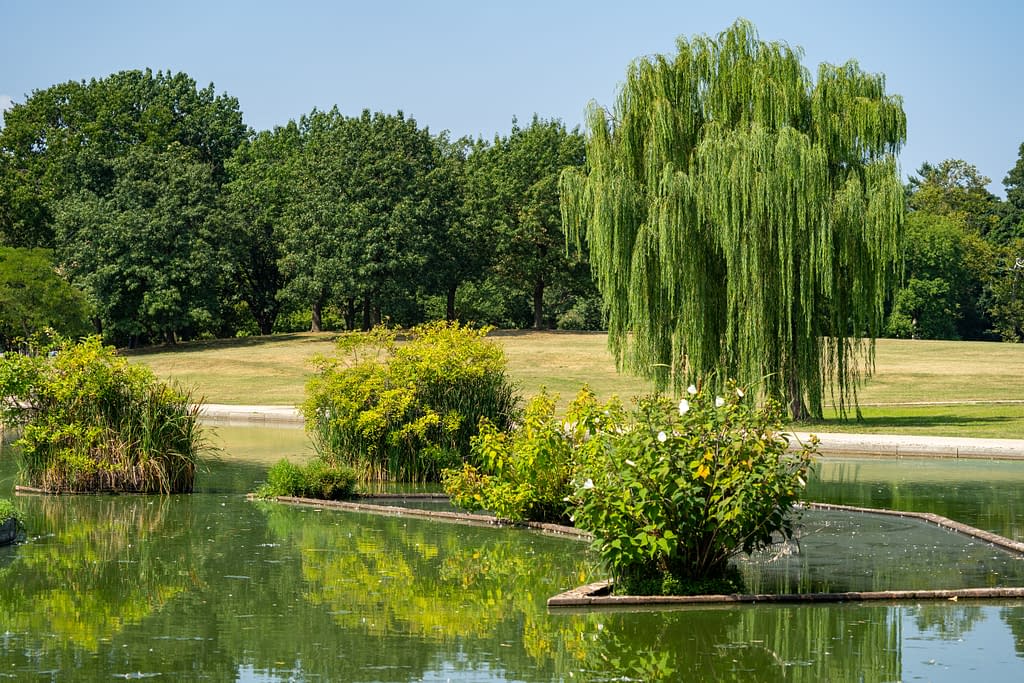 ---
PuppyLove Pet Sitters is an independently owned and operated, full-service pet care company in Washington, DC. The same owner has been providing pet care in the DC area for 30 years and visits each pet personally at their home to get the relationship started. Send a note to us today and get your relationship started! Contact PuppyLove Pet Sitters.