PuppyLove Pet of the Week
Alta was bred from champion stock. His ability to wear out throwing arms came standard.
---
This majestic yellow lab was:
Born in rural Virginia

Named after a ski resort Utah

Reared on the proving grounds of Turtle Park in NW DC
Alta is just over three years old and has an uncontrollable obsession for chasing tennis balls. His humans, Kevin and Meg from AU Park, marvel and his focus as well as his ability to bounce back from any calamity. "He's had some hair-raising encounters with cars, bikes, aggressive dogs, and he's eaten everything a dog is not supposed to eat. He always acts as if nothing has happened. Nothing phases him."
Dogs are always teaching us humans valuable lessons. aren't they? Good boy Alta.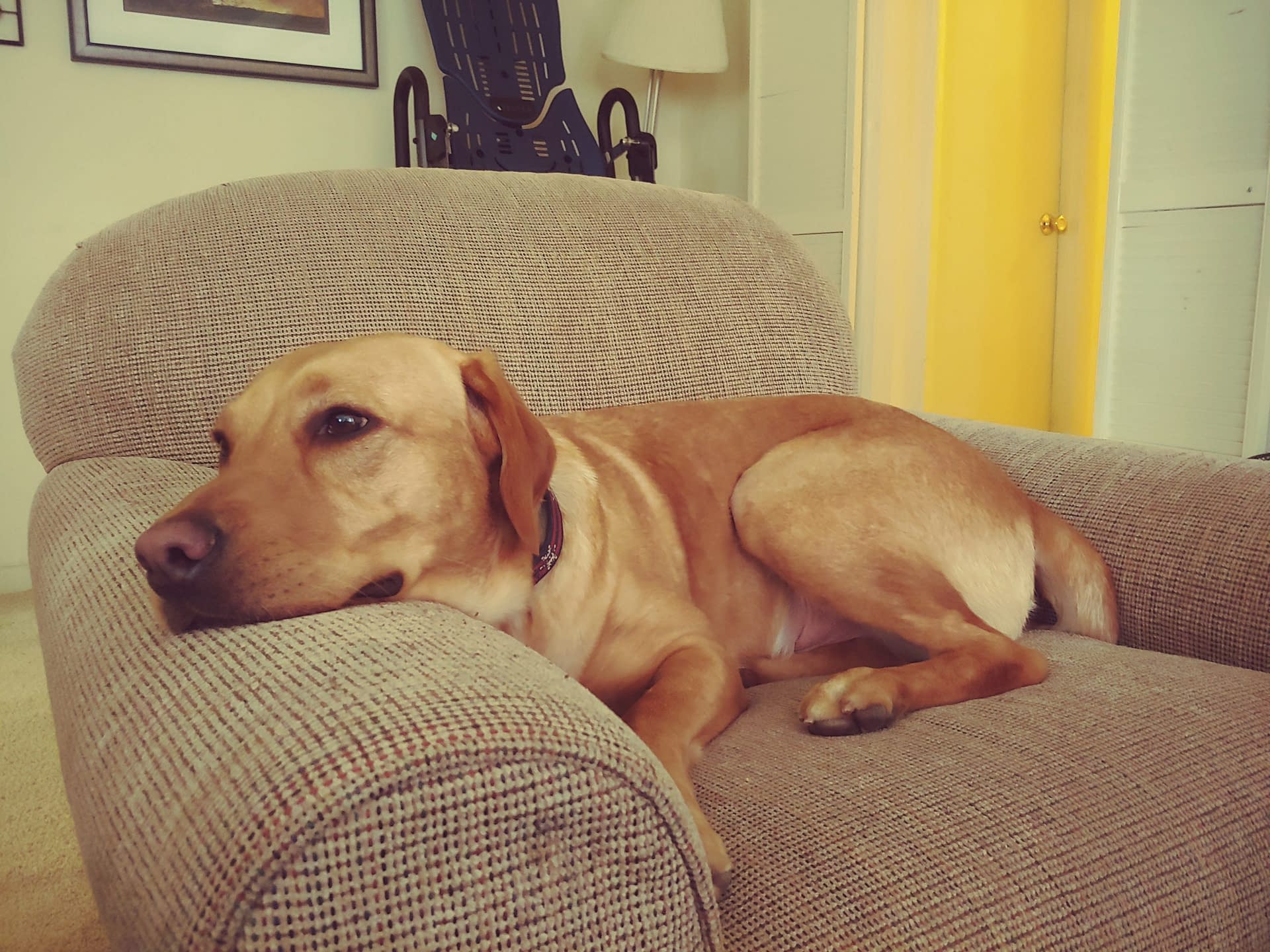 ALTA
Yellow Labrador Retriever
Born October 29, 2017
Favorite snack: anything on the counter
Favorite pastime: running after round objects
Dog Walking and Pet Sitting in Washington DC
Georgetown
Downtown
Spring Valley
Palisades
Cleveland Park
Forest Hills
Bethesda / Chevy Chase
American University
DuPont / Adams Morgan
...and many more!