PuppyLove Pet Sitters Services

Mid-Day Dog Walking
We will assign a regular walker who will exercise your dog with walks between 20/30 minutes in locations that are familiar to them. Discounts apply for weekly walks.

Cat Care & Pet Feeding
We love all our four-legged friends! Daily feeding, litter tray/cage cleaning, customized care, and some playtime for Mr. Fuzzyface are all included per visit.

Concierge Service
Perhaps you are away but need full-service pet care? We'll make up to 4 visits daily, store mail, toggle lights, and take care of your pet in whatever way is needed.

Extended Dog Walking and Exercise
Maybe one poop trip isn't enough for Fido, or perhaps your dog needs plenty of exercise. Throwing a ball in the park, playing fetch in the yard…whatever you need, we're here for you.

Dog Boarding
We provide individual dog boarding at select dog walker's homes. Your pooch will be part of a family while you're away. Multiple options are available. Click here to see more.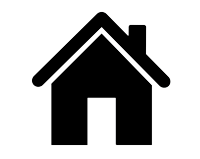 House Sitting
The best of both worlds – Miss Snugglesworth stays comfy at home while a trusted dog walker looks after all her needs. We professionally secure your home as well. Find out more.
PuppyLove Pet Sitters Prices
Day Walks – 20/30 minutes
Weekly: $24 per walk
As needed: $28 per walk
2 Dogs Weekly: $30 per walk
Additional dog add $4
Extended 40-min walks and/or excercise walks
Weekly: $40 per walk
As needed: $44 per walk
2 Dogs Weekly: $42 per walk
Max 2 dogs on extended walks
Cat Feeding and Pet Care
Weekly: $24 per visit
As needed: $34 per visit
No surcharge for multiple cats
We will pick up newspapers and mail
Dog Boarding
$75 per night in an experienced dog walker's home or at The Fur Seasons Dog Resort
One dog at a time is typical. Max 2 dogs per visit.
Concierge Service
$85 per visit
Feeding, meds, frequent texts/video/facetime visits if desired.
Vet visits if needed for an additional $200
House Sitting
$95 per night by our most experienced, trusted dog walkers
Price includes all daily walks
Prorated rates for half days on departures and returns
Is dog walking allowed during the COVID-19 pandemic, and how does that work?
Dog walking is designated as an essential job by both Washington, DC and Montgomery County. Dog walking is also considered to be low risk by the CDC.  All standard social distancing and sanitary measures are always maintained by PuppyLove walkers. We are happy to communicate with each client individually on their preferred level of interaction so that everyone concerned can feel safe and comfortable.
Is PuppyLove licensed, bonded and insured?
Yes, we are fully insured and bonded. We are also a member of the National Association of Professional Pet Sitters. No license is required in Washington DC for this type of business.
Who are PuppyLove's walkers?
Our pet sitters have one thing in common: their love of animals. They range from graduate students who take evening classes, to freelance writers and musicians. All of our walkers have either worked for dog care or cat sitting services in the past, or are pet owners who understand the responsibility of caring for a pet. The average age of our walkers is 27, with none being under 23 years of age. In many cases, they live nearby their work areas and have other visible interests in the community.
Will I have the same walker each visit?
Yes! The same walker will always be assigned to your neighborhood day in and day out. Your pupster will have that added level of comfort when a familiar face arrives each day.
Can I schedule visits for a specific time of day?
Visits are scheduled within a two-hour window and that two-hour window can be determined by you. The earliest window we provide is between 9-11 am and the latest is between 4-6 pm. Please note that we do everything in our power to stick to the designated windows, but sometimes life interferes and delays may occur. Traffic, detours, winter snow, and unexpected pet needs (requiring immediate attention) may all contribute to the occasional delay. Thank you in advance for your patience during these situations.
What neighborhoods does PuppyLove service?
Northwest Washington DC is our bread and butter. We also service some areas in Bethesda and Chevy Chase, MD. Please see our Service Area page for more detailed information.
How many pets do the walkers walk at one time?
Each dog walker and cat sitter cares for pets in a specific neighborhood, and we only provide individual walks and visits. We never walk dogs in a pack. Occasionally, a walker may walk dogs together from different homes, but only if the pet owners prefer that their dogs have a walking buddy.
Dog Walking and Pet Sitting in Washington DC
Georgetown
Downtown
Spring Valley
Palisades
Cleveland Park
Forest Hills
Bethesda / Chevy Chase
American University
DuPont / Adams Morgan
...and many more!